The first KinoKabaret in Marseille. Kinofada is an international network of people who are mad about making films. The KinoKabaret is an opportunity to make a short film and then show it to the public.
There are 2 sessions, one Saturday 28 April starting at 11am with a production meeting, with film projection at 8:30 on Monday 30th, and the second starting at 2pm on 1 May with projection at 8:30 on 4 May.
Costs 15€ for the first session, 20€ for the second and 30€ for both. You'll find details of how to register and how to get there on the
KinoKabaret website
(in English if you scroll down the page).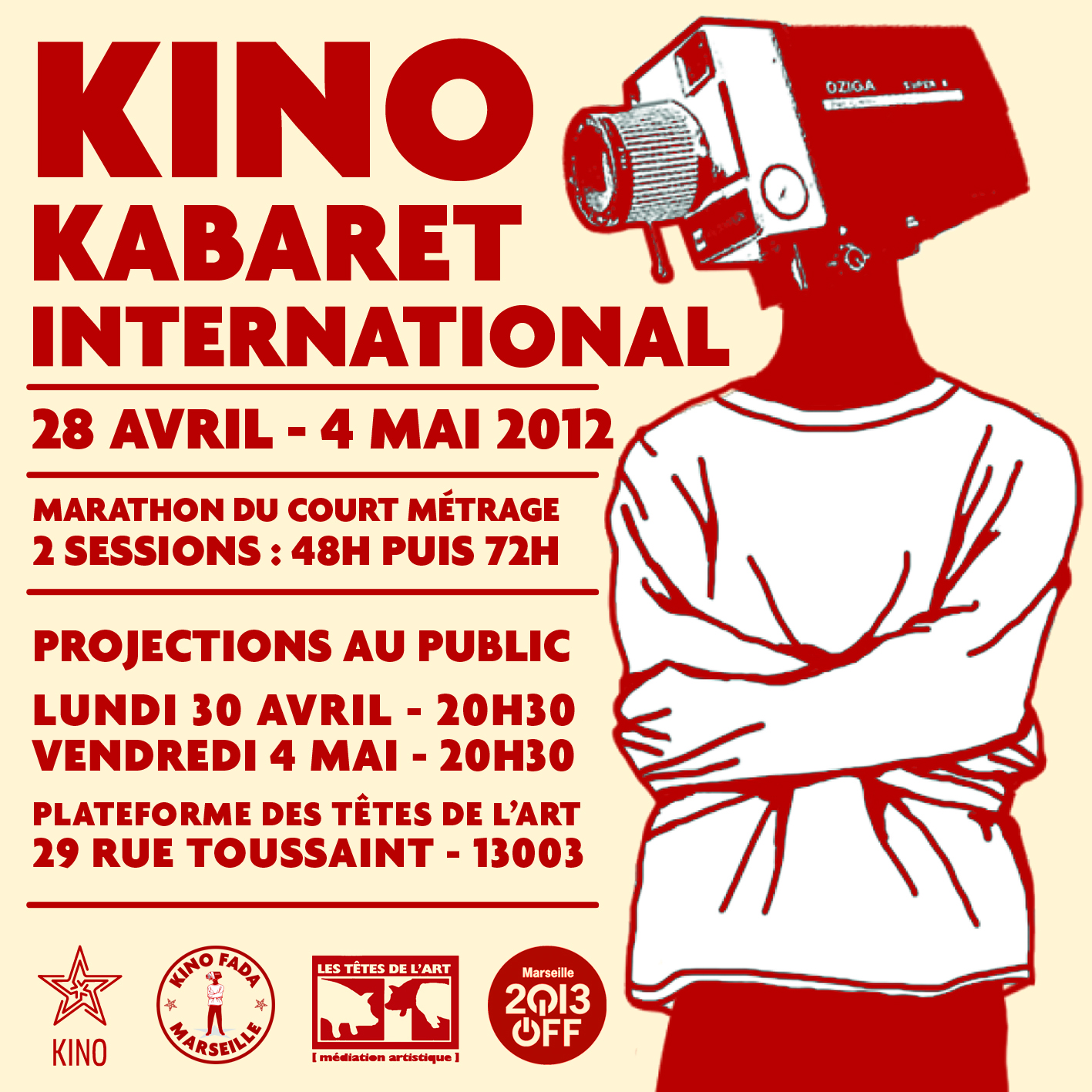 If you dont want to make the film you can always go along to the projections and see what Kinofadas can do.